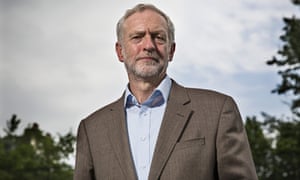 Y

ou must walk in other men's shoes even if they rub and pinch. The Labour politicians and political commentators who gaze with horror on the upsurge of the left should try it, then perhaps they will understand why their arguments are failing.
They are, of course, right to say that you cannot win an election unless you show you can manage the economy. It is also true that the Labour party, like failing centre-left parties across Europe, will never be in power again unless it can attract English voters, who have headed off to the right. Turning Labour into a leftwing version of the Tea Party is fatal, which is why Conservatives cannot believe their luck, and are telling their supporters to pay £3 for Labour membership and back Jeremy Corbyn.
But sensible tactics don't move the heart and you cannot explain why Corbyn is doing so well unless you understand the two distinct groups make up the new Labour party left.